When renting an office, most business owners sign a new lease without taking the time to think about what they want. When this happens, an entrepreneur will end up in a situation that may not suite his or her needs. Fortunately, one can find the right office without wasting valuable time searching. Here are five tips to find that perfect office space.
Think big: When running an organization, most people want to grow their customer base. When this happens, one will have to find new employees. With this growth, one must prepare by having an adequate sized office. Remember, when looking at locations, think about the future. Without thinking big, one will experience plenty of headaches when hiring new workers.
Occasional use: Some entrepreneurs get a massive office so they can hold corporate meetings. While this is an ideal way to use space, it can be expensive. If a business holds meetings occasionally, the owner should consider a small office space for their employees. Then, when the time comes to have a meeting, the company can rent a meeting room. Without a doubt, a Servcorp meeting room for rent will be easy to find and inexpensive when compared with renting a massive building.
Negotiate: When looking to sign the paperwork, one should try to negotiate the rent or the security deposit. Of course, this method will work in areas where the economy is still stagnant. When doing this effectively, one can cut their lease cost significantly or get more upgrades to the property. Right now is the perfect time to negotiate and a smart business owner must do this if he or she wants to save money with little effort (also see Servcorp Malaysia Offers 30-Day Trial Virtual Office Package Obligation-free).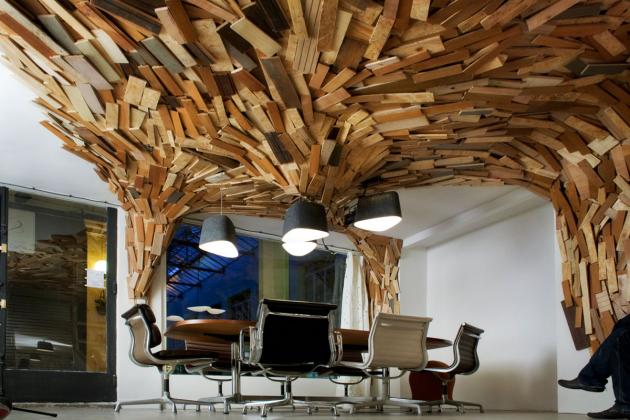 Consider clients: Some entrepreneurs, in a bid to save money, rent a place far from customers and business partners. Unfortunately, this can result in a business losing or aggravating their clients. Instead, one should move their company headquarters to a convenient and accessible location. With this, the organization will not lose current and potential clients.
Short term: When signing a lease, some business owners sign multi-year leases. In one way, this is a good thing since a long-term lease will have more favorable terms for the company. On the other hand, when in a long lease, one will have a difficult time in leaving the building. Sadly, some entrepreneurs feel that they will never make any changes to their operations and stick with an outdated or inconvenient site. Luckily, one who thinks ahead can navigate the real estate market and find the best deal for his or her business.
When following these five tips, one can get a great deal on their office space without expanding too much effort.